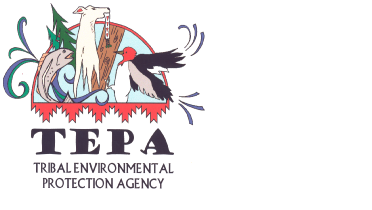 BRIAN McCAUGHEY -
GIS Analyst/Database Coordinator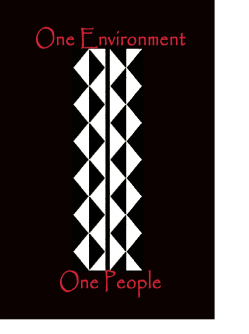 GARY COLEGROVE - Environmental Planner II
TONYA LINDSEY - Environmental Planner I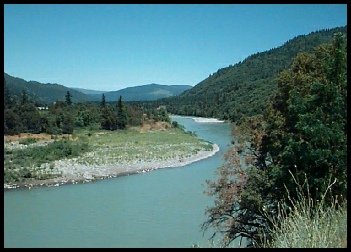 In addition to the multitude of responsibilities as Office Administrator for the Realty Division of Land Management, its role with TEPA includes maintaining in-house accounting systems to ensure that grant funds obtained to support environmental programs for the Hoopa Valley Tribe are being spent in compliance with grant guidelines and according to tribal and grant regulations. A calendar of deadlines is maintained as well as a working file of all documents, reports, contacts, budgets, and correspondence concerning grants.
Linnea is highly visible as the initial point of contact for Land Management and TEPA issues. She also coordinates meetings with other Hoopa Tribal Departments.
Tonya is responsible for implementing TEPA's compliance requirements and representing TEPA in Tribal Court cases involving violations of Hoopa Valley Tribal Ordinances.
Tonya also assists with water quality field projects and manages CERCLA programs for protection and preservation of the Tribe's land resources.
Gary has been responsible for TEPA's Water Quality Lab for the past 6 years, processing water quality samples including suspended sediment, fecal coliforms, algi, nutrients and macroinver-tebrates. He manages the collection of monitoring samples to safeguard recreational contact and for the Source Water Assessment Program, to assure meeting the highest water quality standards. Other responsibilities include installation, maintenance and repair of monitoring stations and equipment, as well as deployment and collection of water stream cross-section surveys, flow monitoring, land management activities, and illegal dump investigations and clean-up.
Mr. McCaughey is a 2016 Natural Resources Sciences graduate of Humboldt State University where he studied Environmental Interpretation and Education as well as Geospatial Science. Brian is responsible for correcting and validating TEPA's water quality data. He also serves as the GIS Analyst, and manages the air quality monitoring program and it's equipment.
One of Brian's favorite quotes is by Ansel Adams:
"When words become unclear, I shall focus with photographs. When images become inadequate, I shall be content with silence."
Director of the TEPA and Land Management Departments, Ken has worked in environmental protection since 1980. With expertise in water quality and development of water quality standards, he has worn many hats - fishery technician and biologist, water quality coordinator, and director of the Tribe's Fishery Dept.
Ken understands the water quality needs of healthy salmon and other river life and is experienced in watershed restoration. He oversees environmental programs governing air, pesticides, preven-tion of lead poisoning, solid waste disposal and control, and all aspects of the CWA (Clean Water Act) regulatory programs.
Ken chairs the National Tribal Operations Committee, advocating for health and sustainability of clean, safe water for Indian communities. He has also served as lead spokesperson for Tribes on national Tribal EPA water issues.
and stewardship practices as a foundation to make environmental decisions
and stewardship practices as a foundation to make environmental decisions
"What I most like about what I do is drawing from my tribe's ancestral knowledge and stewardship practices as a foundation to make environmental decisions to protect the air, water and land of the Hoopa Valley Reservation.
"The best part of my job is getting out in the field There's always something different."

Enforces Tribal Environmental Ordinance Title 37 Pollution Discharge and Title 49 Solid Waste. The Compliance Officer duties include: receiving and responding to environmental complaints; cites responsible parties for violations related to Title 37 and 49 Ordinances; provides remediation plans; represents court cases; performs follow-up site investigations; and inventories contaminated sites to be reported to USEPA and Indian Health Services.
Daniel Pratt - Compliance Officer