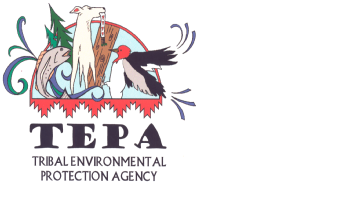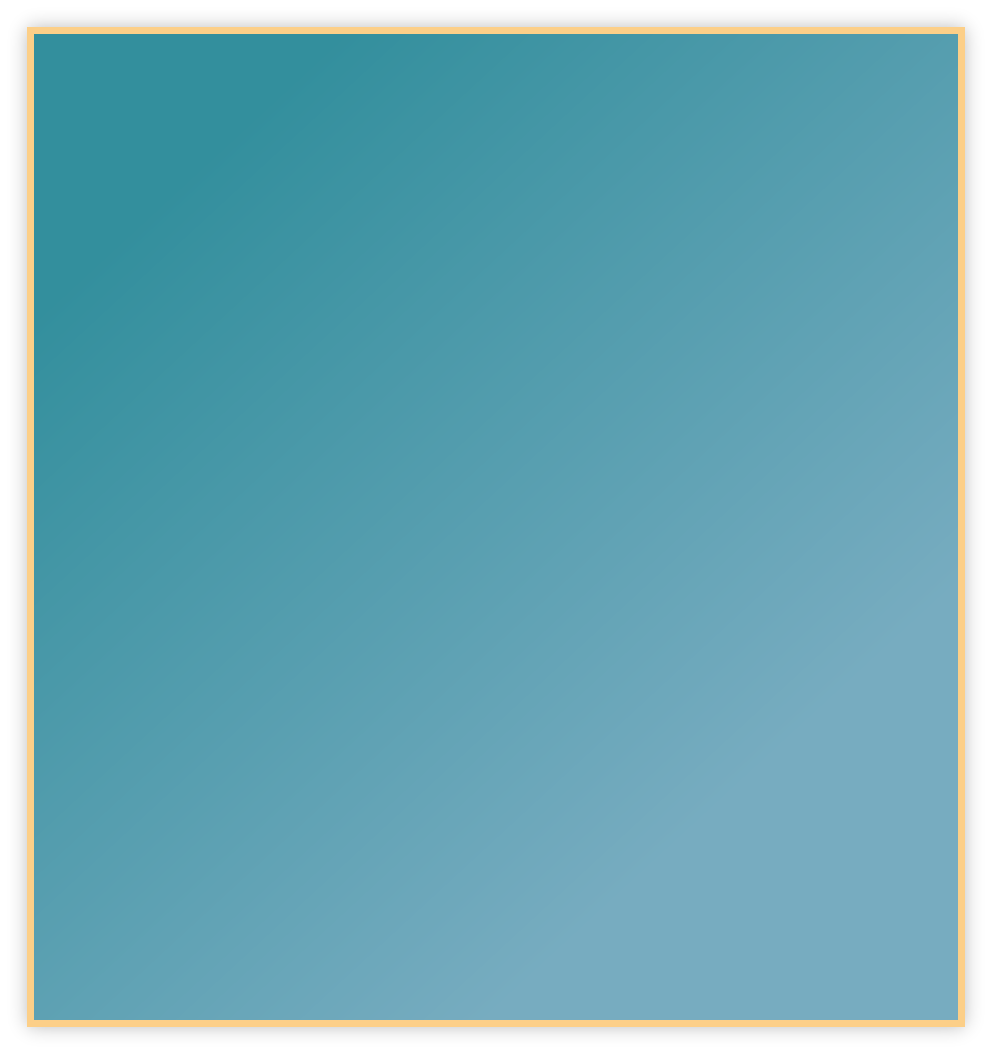 BACKGROUND
The objective of TEPA's Air Quality monitoring program is to collect data about air quality conditions that affect members of the Hoopa Valley Indian Reservation. To do this, two types of equipment are used to measure air quality:
GOALS
Long Term Outcome(s):
Reduced risk to the health of the Hoopa community from poor air quality conditions.





EPA CLEAN AIR ACT (CAA) (Summary)
The Clean Air Act requires EPA to set national ambient air quality standards (NAAQS) for carbon monoxide, ozone, particulate matter, nitrogen oxides, sulfur dioxide, and lead - pollutants that are considered harmful to public health and the environment. The law also requires EPA to periodically review the standards to ensure that they provide adequate health and environmental protection, and to update those standards as necessary
Primary standards provide public health protection, including protecting the health of "sensitive" populations such as asthmatics, children, and the elderly. Secondary standards provide public welfare protection, including protection against decreased visibility and damage to animals, crops, vegetation, and buildings.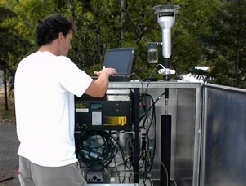 Mini-volume portable PM10 on site samplers are used to assess site specific smoke events throughout different areas of the valley. They can be moved around anywhere and hung from a tree or light pole. They require replacement of exposed filters between sampling periods and a specialized laboratory for weighing the particles collected on the filters. TEPA also collects meteorological data using standard instrumentation, to complement the air quality data collected by the TEOM unit.
The TEOM (Tapered Element Oscillating Microbalance) unit is a sophisticated high tech instrument that continuously samples for smoke particles from the air and records the data on an hourly basis. Meteorological data is used to identify trends in air movement, which can be correlated with TEOM data and used to predict the flow of air particles through the valley. The TEOM unit is critical for monitoring heavy smoke events that arise from forest fires and making determinations on the potential threats to public health.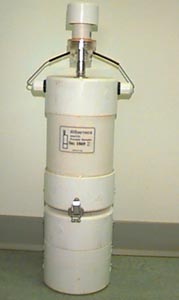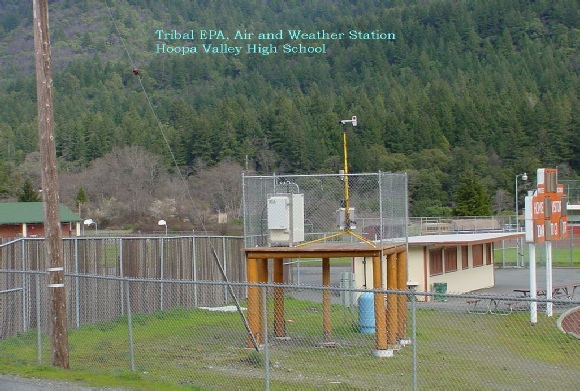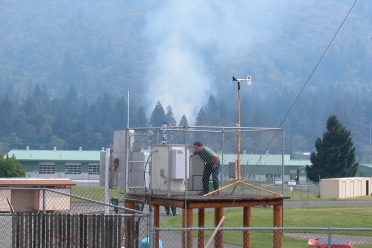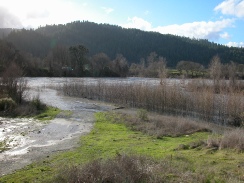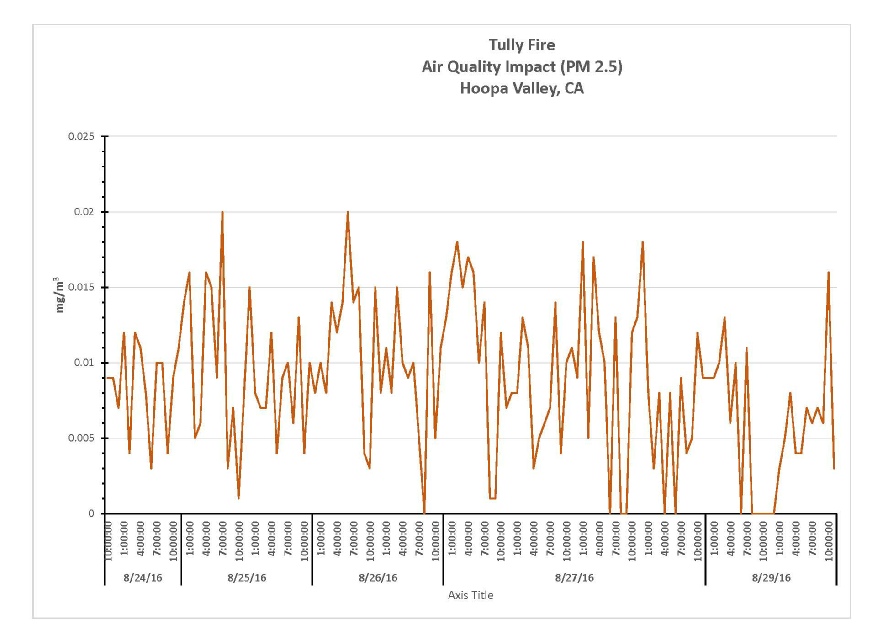 Tully Fire Air Quality Impact.
TEPA monitors air quality when air impairment events occur. On August 22nd, 2016 an off-reservation forest fire was caused by arson. On August 23rd TEPA deployed its EBAM unit at the Hoopa High School Football Field air monitoring station. Smoke conditions from the Tully fire were low and posed minimal risk to the Hoopa community.