Hoopa is a beautiful valley nestled between two sets of hills forested with pine, fir, and madrone. The Trinity River meanders through the rustic valley floor, nourishing the land with its clear, rushing waters and the salmon that migrate here each year from the coast. TEPA is charged with preserving and protecting these life-giving natural resources.
HOWEVER - There are issues that continue to affect the beauty, environment,
and health of the community.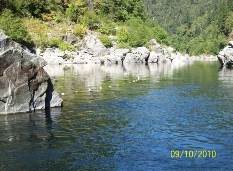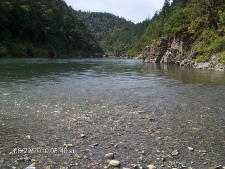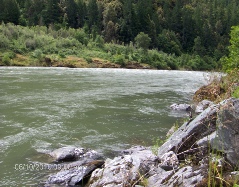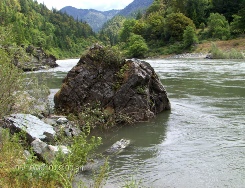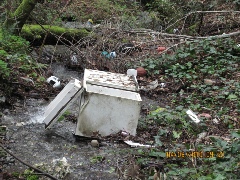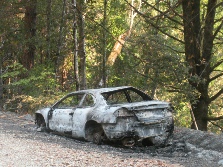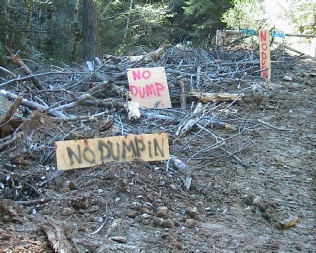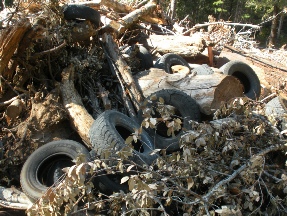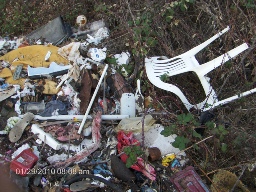 TEPA's mandate is to clean up this type of blight on the Tribal landscape along with its negative impact on the general environmental health of the Reservation, including water and air quality and contamination of Tribal lands.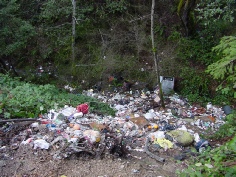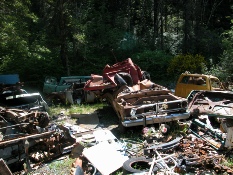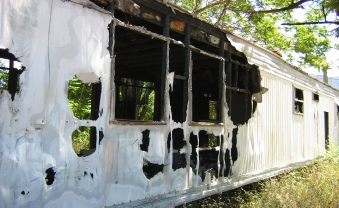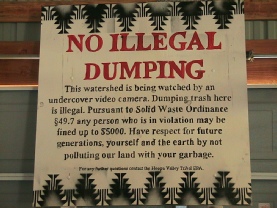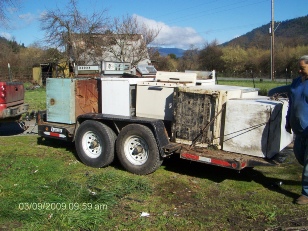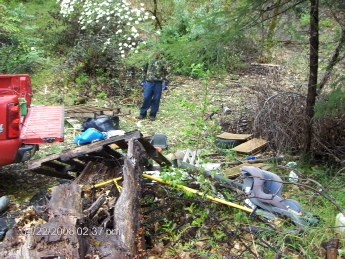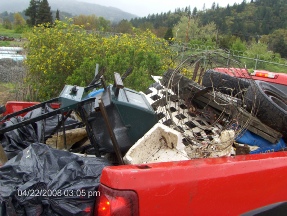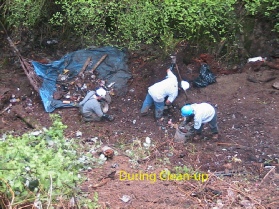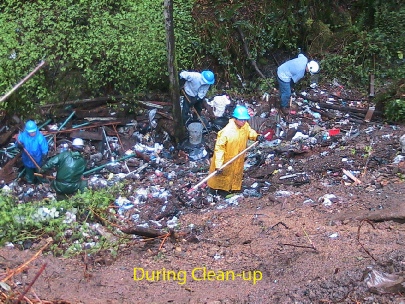 OLD APPLIANCE PICK UP DAY

READY FOR TRIP TO THE DUMP

RAIN DOESN'T HALT CLEANUPS!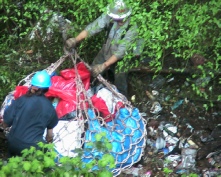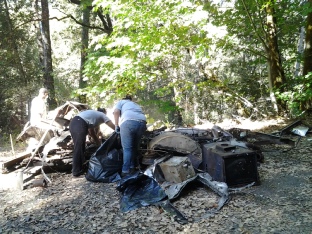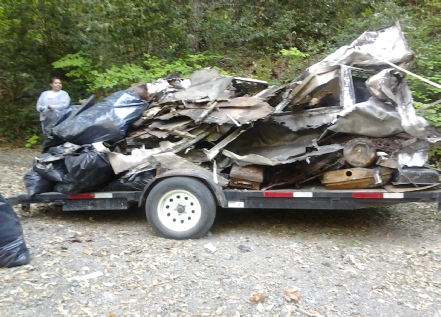 LOADED UP & READY TO TOW AWAY